It cannot be underestimated how important health, safety, and welfare are in the construction industry. As well as being a lawful requirement, it goes hand in hand with being a good employer.
Making sure your staff aren't at risk of injury is an essential characteristic of a good employer and trusted company. Please read on to discover the many reasons health and safety are necessary in the workplace.
Preventative Measures for Hazardous Environments
Health and safety run on the concept of prevention. By providing guidelines, rules and information sharing, you can prevent many potential harmful disasters from befalling your staff.
Risk is present in every work environment to various degrees, but few industries have so many risks as the construction sector. From heavy machinery power tools to falls from height and outdoor conditions, the potential for harm is ever-present in construction.
However, you can eliminate almost all of these worries with effective preventative measures in your risk management. The official term is 'as low as reasonably practicable' or ALARP for short.
The principles of prevention are the best way to implement health and safety and risk management. You can find the principles mentioned in detail in many government health and safety regulations such as health and the Safety Management at Work Regulations (1999). We go into more detail on the benefits of prevention in our other article, 'What is the riskiest industry in the UK and why?'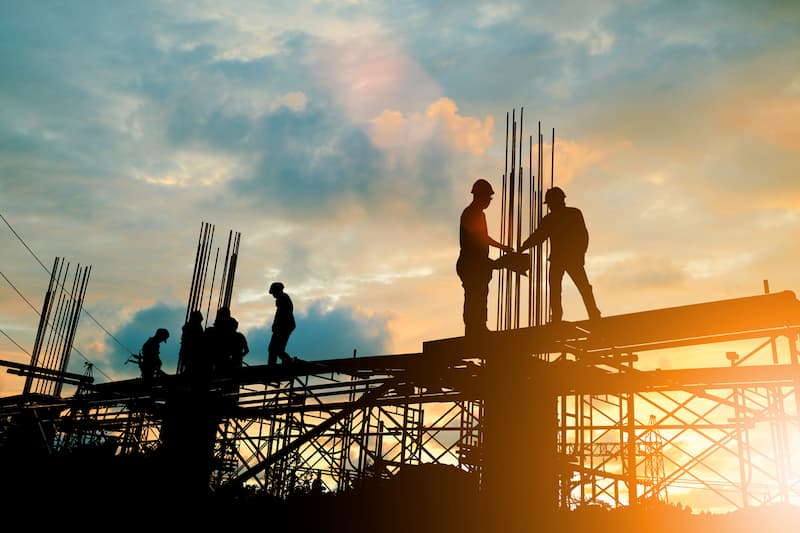 Government Regulations
Health and safety are required by law for all construction sites. This is because of the Construction Design and Management Regulations (2015), otherwise known as CDM 2015. These regulations cover the management of all health, safety and general welfare of staff working on construction projects.
As a requirement, it is good to know at least a general idea of what these regulations aim to accomplish in the construction sector. For example, employers must ensure their staff are appropriately trained and prepare plans for hazardous work.
In addition, you must coordinate with others to make sure information surrounding job safety is managed well. And finally, consult and engage with your staff about the potential risks involved in their tasks. For more specific details, please refer to the official legislation here.
This CDM 2015 law applies to the whole construction process and on all construction projects from inception to completion. You must comply with these regulations, and it is a criminal offence to ignore them, leading to unlimited fines and imprisonment.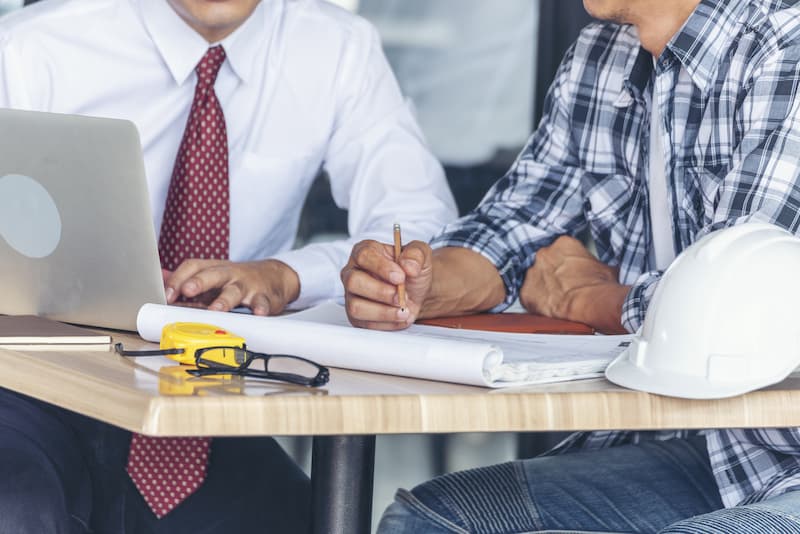 Streamlining Knowledge
With ever-changing staff and constantly changing procedures and equipment, there are always new challenges to overcome when working in construction.
Keeping every staff member reliably informed with these constant changes can seem impossible. Fortunately, we offer a selection of health and safety training online that can assist with training and education to maintain a safe work environment for everyone.
Safety training is an ever-present commitment to yourself and your team. Whether they are newly hired or have been on the job for years, everyone must have the same knowledge of working safely.
We are proud to offer our construction industry training board (CITB) courses to all our clients. The selection of CITB courses provides the range of health and safety training your staff would need, from an awareness course to Site Supervisor (SSSTS) and Site Management (SMSTS) training schemes.
Increased Staff Efficiency
Obeying the law isn't the only reason health and safety are essential in construction. There are many benefits to adopting excellent safety training services into your work process. First, it leads to a steady improvement in all aspects of your workflow. Staff, clients and the general public all see a well-run machine at work when a good health and safety program supports it.
By reducing workplace injuries, you can help keep high productivity amongst your projects and increase your team's morale. When your team has completed their construction safety training courses, they will be able to operate with more confidence in their allotted task as they are sure of how to proceed and how their colleagues will proceed in theirs.
Additionally, this increased knowledge and enthusiasm will reduce wasted time explaining individual health and safety procedures for tasks.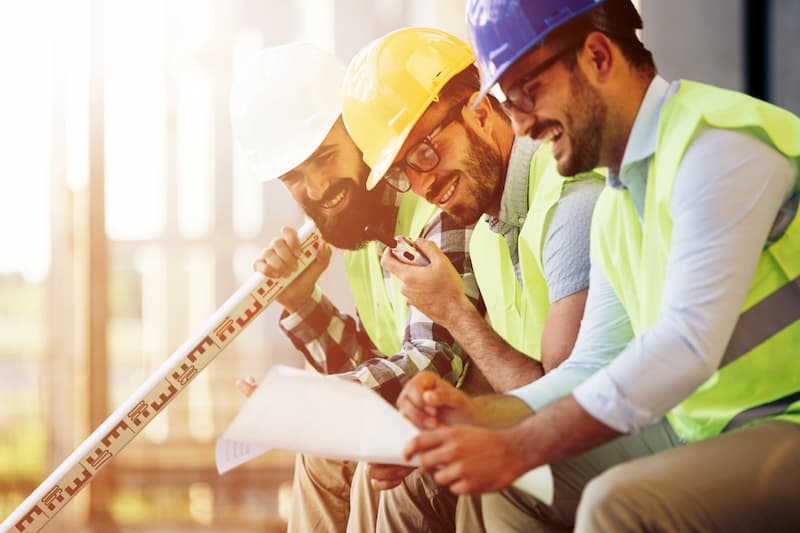 Improved Client Confidence and PR
A company with a history of workplace injuries will not seem appealing to a prospective client. Public relations and health and safety are very closely connected. A company with a lax risk prevention scheme will suffer from unhappy employees and missed business opportunities from bad press. By investing in health and safety training programs, you can maintain your well-earned public status and run a successful business.
Leading The Way to Safety
At Boss Training, we believe in the success of our safety training services and are proud to provide:
Using our many years of experience in educating people on health and safety with our training courses, we are confident we can help your employees stay safe and your business profitable.
Contact us online today to discuss your needs; our experts are eager to assist you in finding the right course for you.