Here at Boss Training, we're a fully licensed provider of UKATA Asbestos Training Courses and we offer four distinct UKATA approved courses:
In this blog, we'll look in more detail at the regulations of working with asbestos, who should attend an asbestos training course and what each course covers.
What is the Legislation of Working with Asbestos? 
The Control of Asbestos Regulations (CAR) 2012 applies to all employers, employees, self-employed persons and duty holders covering all work with asbestos-containing materials. The regulations state that every employer must give accurate information and training to employees liable to asbestos exposure.
Due to the fact that asbestos remains a considerable contributor to thousands of deaths around the UK each year, it's important for the health and safety of those working with asbestos to take precautions.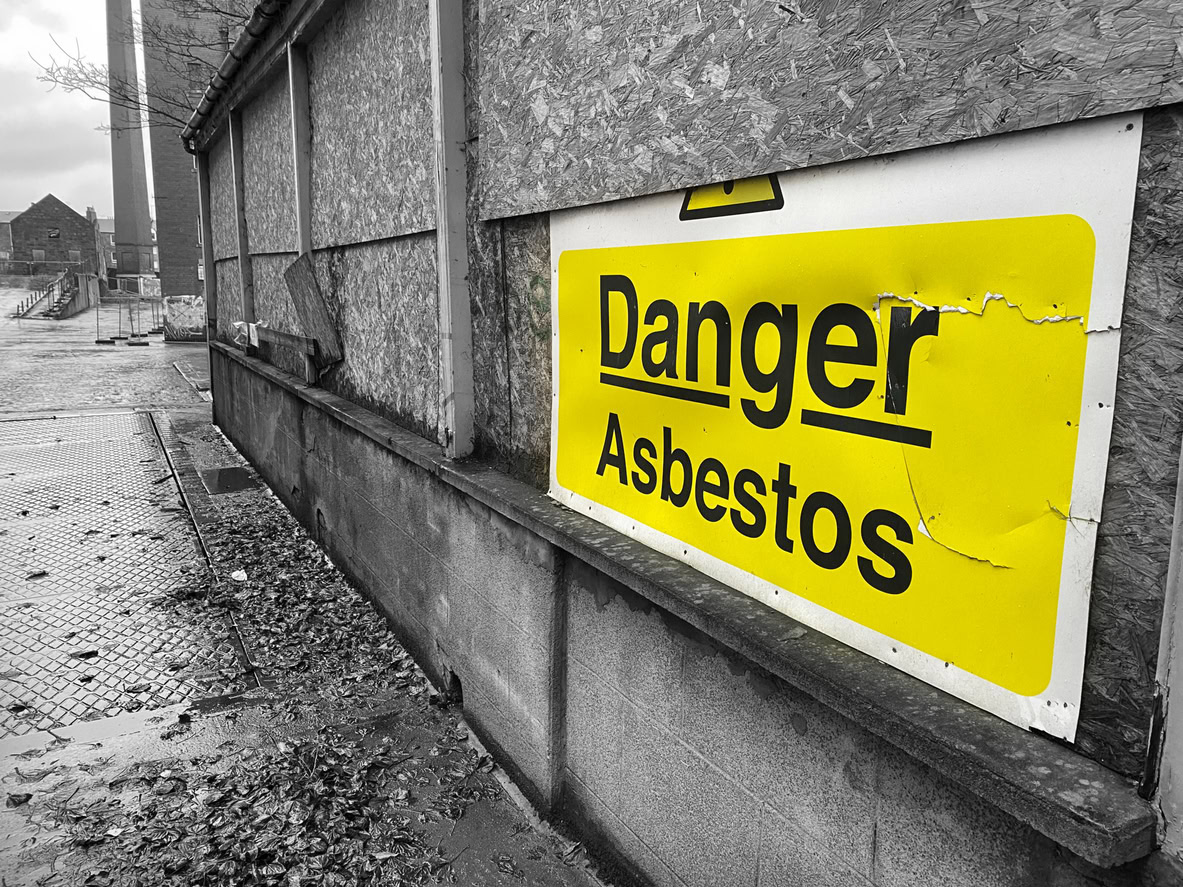 Who Should Attend an Asbestos Training Course?
Asbestos and asbestos-containing materials are still present in many buildings and workers from a variety of professions could benefit from training. 
Our asbestos training courses are essential for many workers from various sectors, including construction and property management. If you come into contact with asbestos as part of your job, it is your employer's responsibility to ensure you have the correct training to comply with health and safety legislation.
High-risk individuals should attend asbestos training at the earliest convenience. You would fall into this category if you:
Work on buildings constructed before 2000

Are working on an unfamiliar site

Are working where asbestos-containing materials were not identified before work started

Are working where asbestos-containing materials were identified but details were not passed on to the supervisor

Do not know how to identify and work safely alongside asbestos-containing materials

Have not attended a UKATA approved training course

Are aware of asbestos risks but cut corners for money and time-saving purposes
UKATA Asbestos Awareness Training
The UKATA Asbestos Awareness Course will inform attendees of the potential dangers of the material and how to handle asbestos if they come into contact with it. The informative course gives workers training in risk prevention which can help to promote safe working practices when in close proximity to asbestos. 
This half-day course is essential for those likely to work with asbestos and the certification is valid for 12 months.
UKATA Duty to Manage Training Course
The UKATA Duty to Manage Course is an extension of our general Asbestos Awareness Course. This particular module of UKATA's approved training is targeted at managers, owners, supervisors and other duty holders.
The course covers the practical and theoretical daily management of asbestos to guarantee the safety of all on-site employees. Each attendee will be shown how to deploy and monitor a successful Asbestos Management Plan, implement safe and clear working standards, emergency protocol and how to best assess the condition of asbestos-containing materials.
The course will be taught over one day, and the certification is valid for one year. 
UKATA Non-Licensed Asbestos Removal Course
The UKATA Non Licensed Asbestos Removal Course has been designed for those who work alongside low-risk asbestos-containing materials. We usually find that maintenance staff, engineers, plumbers and demolition workers who work around asbestos-containing materials will benefit from attending this course. 
Prior to attending the course, we will perform a 'training needs analysis so that we can find out more about the types of asbestos-containing materials you may come into contact with — we will then tailor the course for each circumstance.
With a mix of theoretical assessment and practical training, this course will take one day to complete and the certification is valid for 12 months. We also offer a refresher course which takes four hours to complete.
Online UKATA Asbestos Awareness Course
The Online Asbestos Awareness Course is perfect for those looking to complete their training as soon as possible, at a time convenient to them, without travelling to a training centre or taking time away from work.
The online version of the UKATA asbestos awareness course takes a minimum of 2 hours to complete and is made up of 4 modules: 
MODULE 1: Properties, Risks and Effects on Health of Asbestos Exposure

MODULE 2: Types of Asbestos

MODULE 3: Uses and Locations of Asbestos in Buildings

MODULE 4: Emergency Procedures and Legislation
At the end of the course, a 15 question final assessment must be completed and upon successful completion, the UKATA approved certificate will be available to download immediately. 
We believe that our online courses are one of the most widely accessible options for training whether it is for yourself or your staff. The courses can be completed on any mobile device such as a phone, PC or tablet.
We provide all users with full instructions on how to navigate the online course and discounts for those who require multiple licences.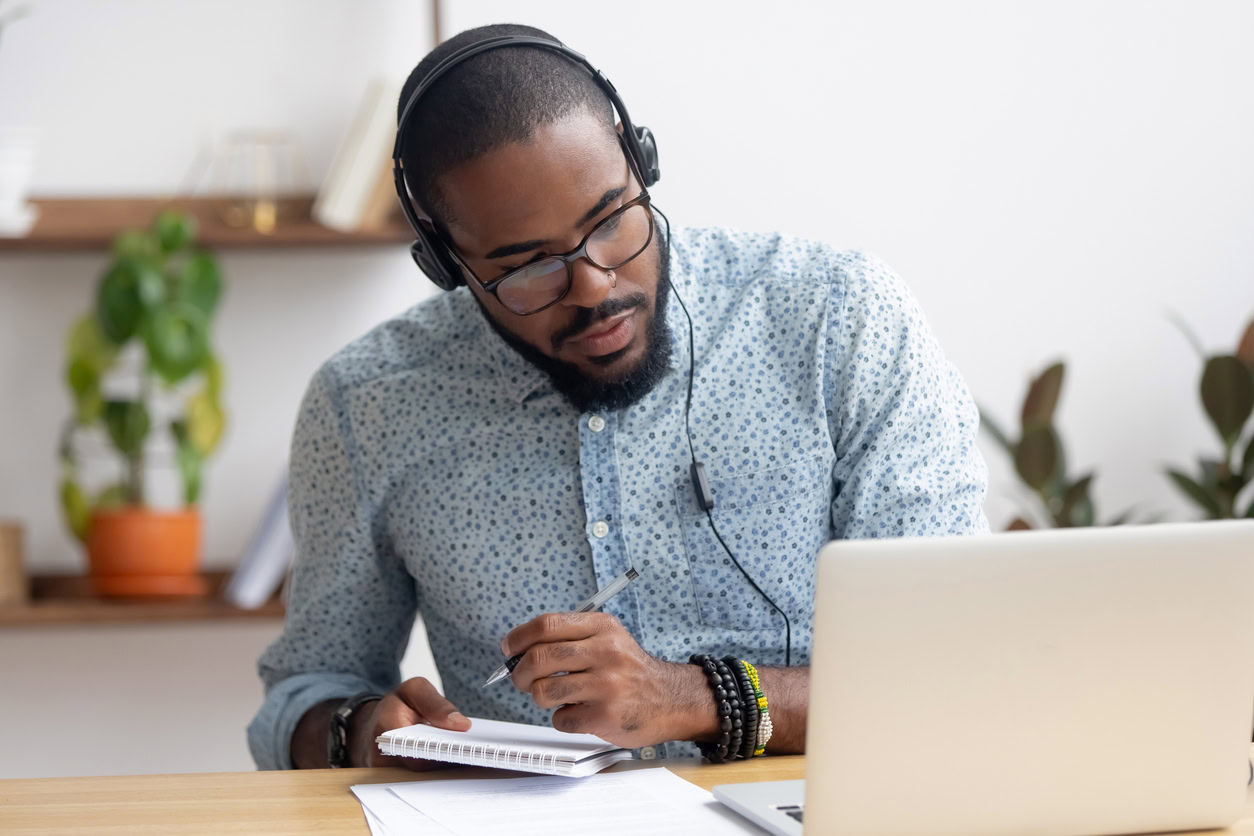 If you'd like to find out more about our asbestos training courses or any other of our first-class health and safety training courses including IPAF training, please get in touch to discuss your requirements by calling 01422 358 184 or book online using our simple enquiry form.