With 2.6 million people searching for work and a record number of redundancies, finding work is more challenging than ever. To help we are offering FREE places on our PASMA and IPAF training courses at either our West Yorkshire or West Midlands centres as part of the HandUp Initiative.
If you're unemployed and claiming Universal Credit or Jobseekers Allowance you can contact us to register your place.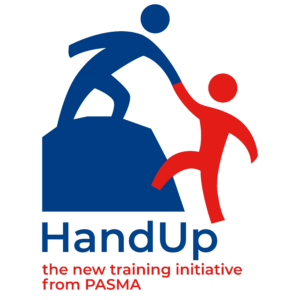 We joined the HandUp initiative started by PASMA, in order to help upskill those seeking employment to better improve their chances of finding work without having to worry about funding the course themselves.
Taking the initiative further we have decided to extend the availability beyond PASMA's March deadline and also add our IPAF accredited training course to the list of FREE courses, this initiative will end on the 28th May 2021.
By offering both the IPAF training and the PASMA course to jobseekers free of charge, they will gain two accredited licenses and be able to operate Scissor Lifts, Cherry Pickers and build Mobile Scaffold Towers which will provide them with some desirable industry skills to add to their CV's.
Our managing director Andrew Murphy explains that wherever possible he looks for ways in which Boss training can help give back to the community, especially in these unprecedented and trying times. "I think it's really important that we help as many people as we can and we are more than happy to provide some free courses if it means it will help people find work."
To register your free place contact us by any one of the below:
Call: 01422 358184
Email: enquiries@bosstraining.co.uk
Or fill out a contact form and we will be in touch.